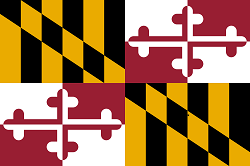 Maryland Parity Resources
Depending on whether you are filing a complaint or appeal, the contact information below should be able to help you if you have any questions.
For general information about filing a parity appeal for mental health or addictions services, you cannot go wrong with contacting one of the consumer advocates below. Each has years of experience helping consumers in the state of Maryland.
Maryland Attorney General Health Education and Advocacy Unit
HEAU Hotline
(410) 528-1840
(877) 261-8007
Mental Health Association of Maryland
Director, Healthcare Reform and Community Engagement
MHAMD
Heaver Plaza
1301 York Road, Suite 505
Lutherville, MD 21093
(443) 901-1550
(800) 572-6426
Fax: (443) 901-0038
info@mhamd.org
www.mhamd.org
Clinical Law Program at Maryland Carey Law
Supervising Attorney
Drug Policy and Public Health Strategies Clinic
University of Maryland Carey School, Clinical Law Program
(410) 706-0590
University of Maryland Francis King Carey School of Law
500 W. Baltimore Street
Baltimore, MD 21201
(410) 706-3295
Fax: (410) 706-5856
The Maryland Parity Project
1301 York Road #505
Lutherville, MD 21093
http://marylandparity.org/
443-901-1550 x206
Attorney General
http://www.oag.state.md.us/consumer/complaint.htm
When filing an appeal for the first time, you should contact your health plan's customer service support line or check out their information online. If you choose to appeal an adverse benefit determination concerning your mental health or substance use treatment or benefits, please keep in mind that the timeframe to do so varies by state, plan type, and other factors. Contact your state's department of insurance for additional information. Here is some contact information for Maryland Health Plans:
Aetna
Call Member Services at the number found on the member ID card. Form for filing an Appeal, Formal Complaint or Suggestion
CareFirst BlueCross BlueShield
Submit a written appeal to the address that appears on your Member ID card
Cigna
Contact Customer Service at the number located on the back of the member ID card.
Instructions/form to file an appeal request can be found here.
Cigna Appeals Unit
PO Box 188011
Chattanooga, TN 37422
Kaiser Mid-Atlantic
Kaiser Permanente Member Services Correspondence Unit
2101 East Jefferson Street
Rockville, MD 20852
(301) 468-6000
(800) 777-7902
UnitedHealthcare
High Option Correspondence and Appeals
APWU Health Plan
799 Cromwell Park Drive Suites K-Z
Glen Burnie, MD 21061
Consumer Driven Option Appeals
UnitedHealthcare Appeals
P.O. Box 30573
Salt Lake City, UT 84130-0573
The Maryland Insurance Administration is a helpful resource especially if your insurance plan is a "commercial" policy and/or sold through the state exchange, called Maryland Health Connections.
Insurance Commissioner
Insurance Commissioner
Maryland Insurance Administration
200 St. Paul Place, Suite 2700
Baltimore, MD 21202
(800) 492-6116
(410) 468-2090
Utilization Management Appeals
Chief Investigator
Maryland Insurance Administration
200 St. Paul Place, Suite 2700
Baltimore, MD 21202-2272
(410) 468-2224
External Review Appeals
Chief
Maryland Insurance Administration
200 St. Paul Place, Suite 2700
Baltimore, MD 21202
(410) 468-2271
Parity Appeals
Maryland Insurance Administration
Life and Health Complaint Unit
410-468-2000
Additional Maryland Insurance Administration Contacts, click here
Veterans and military personnel can use these resources to get help or more information with their medical or behavioral health complaints.
Health Net Federal Services
A grievance is a written complaint or concern about a medical provider.
Click here for specific information regarding who, what and how to file.
TRICARE
View the recently released Tricare Mental Health Fact Sheet.
The appeal process is different based on the benefit issue. Depending on your issue, you can file a:
Factual appeal

This is if you were denied payment for services or supplies you received, or if payment was stopped for services or supplies previously authorized.

Medical necessity appeal

This is if prior authorization for care or services was denied because it was not deemed medically necessary. Medically necessary means it must be appropriate, reasonable, and adequate for your condition.

Pharmacy appeal

This is if you don't agree with a decision made about your pharmacy benefit. For example, Express Scripts denies your pharmacy claim.

Medicare-TRICARE appeal

This is if you're eligible for both TRICARE and Medicare, and Medicare denies your services or supplies.
If your care is denied, you should receive a letter with details about how to file your appeal.
Veterans Health Administration
Complaints are initially handled through the Patient Advocate.
Patient Advocate can be contacted at your local VA Medical Center.
If you have any additional questions about parity compliance, please contact info@paritytrack.org
More Parity Information:
Please note: Parity Registry does not automate the appeals process. The information you provide may alert policymakers to possible health plan violations of the law, thereby helping to shape public policy and influence legislation.
You must take follow-up action with your health plan or regulatory agency.